#CurrentlyReading
So far, I'm loving it so far. I'm making a real effort to get back into reading more often. I recently read Tina Fey's "Bossypants". I love her sense of humor and style of writing. Oh, I didn't tell y'all I currently work at a library and when hired I didn't even have a library card. I couldn't even tell you the last time I frequented a library before obtaining a position there. I was even gifted an e-reader a few years ago when they first hit the market, opened it, never used it. Sad, right?! I've almost solely consumed my entertainment via the internet.
I've found that I love to reading memoirs and authorized biographies. It is like you get a know someone you'd probably never met. I feel like Ms. Rice's upbringing says a lot about this woman she became. I can't wait to finish it.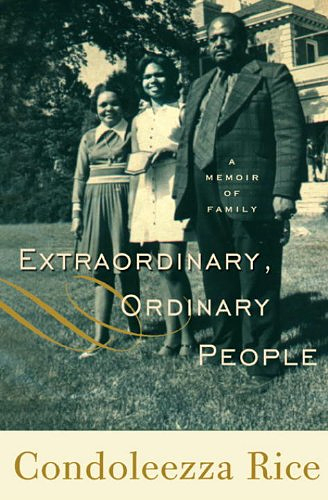 So, are you going to answer my question?
Feel free to do so in the comment section or via Twitter. Just use the hashtag
#currentlyreading
and
@MsSMarie22
. I'm always looking for new suggestions.
Talk to you later
Lovelies
!!!